ALCINA - Cover Coat Concealer
Regular price

Sale price

$17.00
Een egale teint in een mum van tijd
Verbergt schaduwen onder de ogen

Corrigeert kleine onvolkomenheden
Alcina Cover Coat Concealer verbergt donkere kringen onder je ogen en geeft je een alerte, frisse blik. De comfortabele textuur vermindert de zichtbaarheid van kleine huidimperfecties, poriën en lijntjes met een opbouwbare, naadloze dekking. Voor een egale teint.
PERFECT VOOR...
Iedereen die kleine huidimperfecties wil corrigeren en vermoeide ogen meer uitstraling wil geven.
JE HOUDT VAN HEM OMDAT...
het maakt de ogen onmiddellijk helderder, wakkerder en groter. Dankzij de gladde textuur nestelt het zich niet in kleine rimpels, lijntjes of poriën.
PRO-TIP
Om schaduwen onder de ogen lichter te maken en vermoeide ogen er wakkerder uit te laten zien, brengt u de tint "light" aan op de binnen- en buitenhoeken en rond de ogen.
Gebruik:
Draai de pen met de klok mee totdat de penseelpunt zich vult. Breng de concealer direct aan op het gewenste gebied met het penseel en meng de kleur voorzichtig met je vingers. Kan alleen of over make-up worden gebruikt.
Aqua, dimethicon, gehydrogeneerd polyisobuteen, cyclopentasiloxaan, zinkstearaat, glycerine, isononylisononanoaat, dimethicon-crosspolymeer, sorbitanisostearaat, caprylyldimethicon-ethoxyglucoside, natriumchloride, cetyldimethicone, glycerine, chloorpolymeer, hemethicon/vinyldimethicone/vinyldimethicone Natriumdehydroacetaat, sorbitol, mica, triisostearine, fructose, glucose, gehydrogeneerde katoenzaadolie, gehydrogeneerde palmpitglyceriden, squalaan, Oryza sativa zemelen Cera, gehydrogeneerde palmglyceriden, tocoferol, dextrine, sucrose, ureum, Laureth-4, Butyroster-extract, Butyroster Gehydrogeneerde ricinusolie, ascorbylpalmitaat, fytosterylisotearaat, alanine, asparaginezuur, glutaminezuur. [+/- CI 77891, CI 77491, CI 77491, CI 77499]
DE LIJST MET INGREDINTEN IN DE ORIGINELE VERPAKKING IS BINDEND!
Share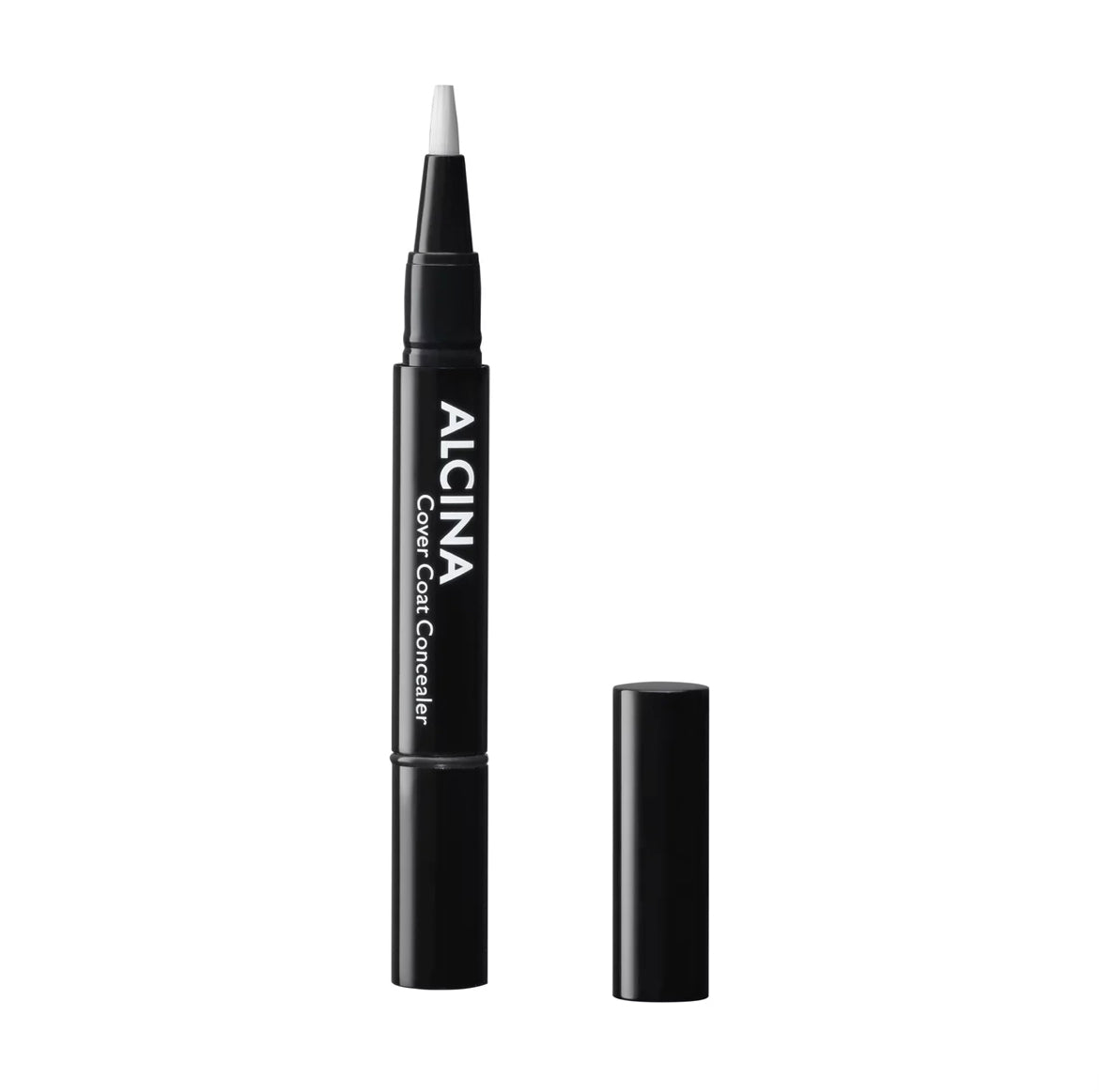 Guarantees
Clean Cosmetics

Microplastic vrij

Dierproef vrij

Millieuvriendelijk

Professioneel advies

Gratis advies van onze huid & haar specialisten.